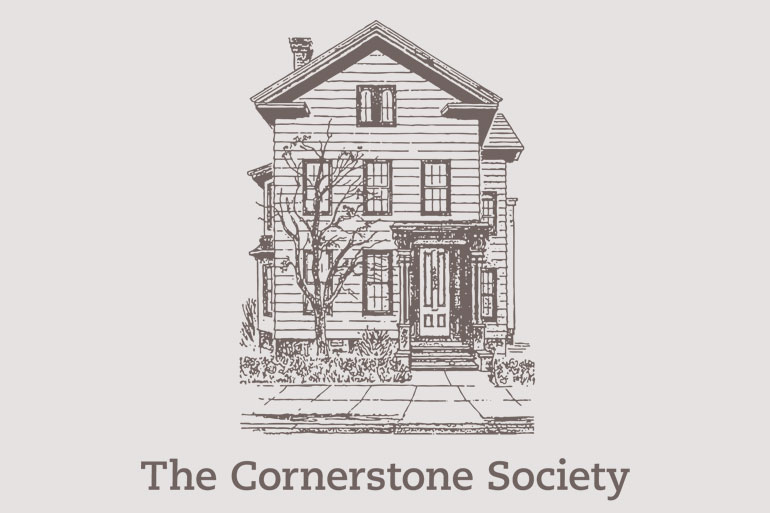 We are pleased to announce the first round of Cornerstone Society grant disbursements have been made to two clients and two programs in New Haven.
$243 to a client of The Connection's Park Street Residence and Yale School of Drama graduate to attend the Yale School of Drama's annual Gala in New York City.
$500 to an avid gardener and client of the Park Street Residence to provide a stipend for the work he does as a volunteer for the New Haven Parks and Recreation Department.
$780 to The Connection's Recovery House program to purchase new bed linens, including sheets, pillows, and comforters, as well as pictures and other room decor making the clients' lives more comfortable while they are in the program.
$1,000 to the New Haven-based Behavioral Health Programs to help defray the costs associated with taking clients to see the Holiday Spectacular at Radio City Music Hall.  An annual tradition since 2000, this trip provides an opportunity for staff and clients to share fellowship, take in the sights, and enjoy the wonder of the holiday season.
The Cornerstone Society was formed in May 2015 to honor the name and legacy of the former Cornerstone and ALSO-Cornerstone, the New Haven-based mental health and addiction services agency that merged with The Connection in January 2010. Our goal was to help ensure that the Cornerstone name, which for decades stood for quality mental health services in New Haven, would continue in the minds and hearts of members of the community.
To make a gift to the Cornerstone Society, please send a check made payable to The Connection Fund and mail to:
The Connection Fund
c/o The Cornerstone Society
100 Roscommon Drive, Suite 203
Middletown, CT 06457